Hotel-restaurant in Verdun.
Discover Verdun, the Capital of Peace, and its surroundings.
Ouvrage de la Falouse
The Ouvrage de la Falouse is a modern reinforced concrete structure built at an altitude of 230 meters on a hill south of Verdun, overlooking the Meuse River. It features a 75mm turret, three armored observatories, a machine gun turret, and an infantry sentry box.
30 mannequins recreate the life of a fort in 1916.
Opening Hours
April to September: 9:00 am - 12:30 pm / 1:30 pm - 6:00 pm (last visit at 5:00 pm)
October to March: 9:30 am - 12:00 pm / 2:00 pm - 4:00 pm
Closed on Wednesdays.
Notre-Dame Cathedral
Perched on a high point, the cathedral has been guarding the City of Verdun for over 1000 years. Notre-Dame Cathedral is the oldest cathedral in Lorraine and the largest Romanesque structure in eastern France. Despite enduring considerable damage over the years, its crypt dates back to 990.
Monument "A la victoire et aux soldats de Verdun" Built in the city center on the former ramparts of the Roman castrum, which were discovered after the bombardments of the 1916 battle, this monument was inaugurated in 1929.
Episcopal Palace
Next to the cathedral stands the former episcopal palace. This building was designed by Robert de Cotte, the chief architect of Louis XV, and dates back to the 18th century.
Monument to the Children of Verdun who died for France
Inaugurated on November 1, 1928, this war memorial features five soldiers representing different military branches: an infantryman, a sapper from the Engineering Corps, an artilleryman, a cavalryman, and a territorial soldier.
Chaussée Tower
Also known as "Porte Chaussée," the Chaussée Tower dates back to 1380 and stands 20 meters tall.
Faubourg Pavé Military Cemetery
Faubourg Pavé Cemetery is one of the 19 national necropolises of the Battle of Verdun, where 5,095 bodies are buried.
The cemetery also features "the Square of the 7 Unknown Soldiers," commemorating the ceremony for the selection of the Unknown Soldier on November 10, 1920.
And many other curiosities to discover...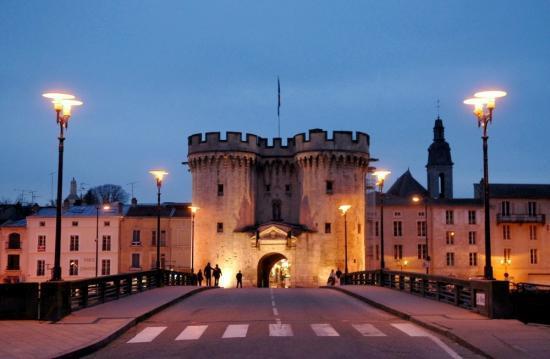 For inquiries,
please contact us.